ASA20 gears up for publication with nominations drive
April 1 2020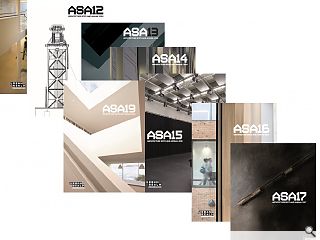 Urban Realm is again on the lookout for the best new buildings in the country to join our ever-expanding architecture archive, as we seek positive stories in difficult times.
Our Architecture Scotland Annual 2020 has already welcomed over 30 projects ranging from an imaginative reworking of an abandoned coastal lookout tower near Montrose to a wave generating Oceans Research Institute and the Holyrood Distillery, which provides some much-needed tonic.
We are hungry for more however as we prepare the ASA20 for publication this autumn and are now welcoming further entries as we seek to build a fully representative sample of the year in construction.
Nominations are sought in conjunction with the Scottish Design Awards with all award submissions earning automatic inclusion in the annual. To be considered for entry to the ASA20 print edition entries must be received no later than 28 May.
Our buildings archive now stretches back over two decades, drawing together over 1,000 buildings of all budgets, styles and uses which are free to view online or in hardcopy via our yearbook.
Back to April 2020