Hurlford amenity housing boosts independent living
March 19 2020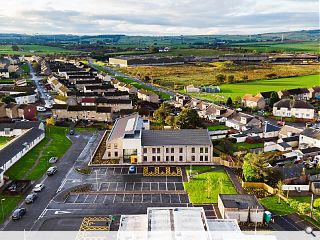 CCG have completed a £3.5m affordable housing development in East Ayrshire under a long-term partnership with the local authority to deliver homes suitable for assisted living.
Andrew Nisbet Place in Hurlford consists of 13 self-contained adaptable flats, six of which are wheelchair accessible, all overseen by a dedicated 24-hour care provider.
Custom features include wet rooms, rise and fall kitchen worktops and other assistive technologies with internal break out spaces also provided. A glass elevation enhances qualities of space and light while an enclosed courtyard garden encourages horticultural therapy and community integration.
Together such features enable adults with a range of disabilities to achieve independence within their own social-rented home.
Built using CCG's 'IQ' timber system the flats benefit from enhanced thermal performance, fast tracking a construction programme, which enabled erection in a net period of 34 days.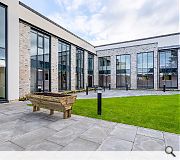 Expansive glazing enhances qualities oflight and space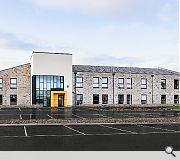 The Cessnock Road build was designed by Mast Architects
Back to March 2020