Engineering value from the Transport Museum
|
Send to friend
September 9 2008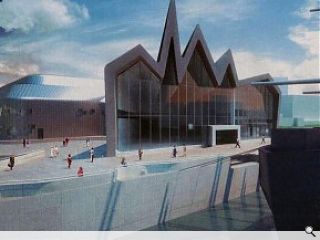 A further round of value-engineering is to be imposed upon Zaha Hadid's transport museum in Glasgow.
In a report the council said: "A number of potential cost savings have been identified, and a further round of value-engineering has been initiated. The potential savings are within the secondary steelwork and ceiling, inner lining work packages and entrance lobbies."
Attempting to assuage critics the city council insist the move does not simply entail cost-cutting and would not "hack the buildings to bits".
Project manager Lawrence Fitzgerald said: "Some [value-engineering] is led by the architect, and an example of that is the lobby and the ceiling. They reviewed them and came back with a revised design which is simpler and elegant, and just happens to be cheaper."
This move appears to have floundered however with leading design figures reacting with alarm. The news is set against a background of escalating costs which have seen the originally mooted £50 million build cost inflated to a staggering £85 million.
Back to September 2008