Last-ditch façade retention to save historic Glasgow Green tenement
February 20 2020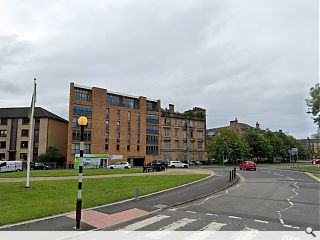 LAR housing trust has taken on a fire damaged B-listed tenement building at Glasgow Green to create 45 affordable flats following the failure of plans to return the site to hotel usage.
Given the dangerous structural condition of the property, it is proposed to shore up the current façade to allow demolition of the remainder, making way for a new build solution stretching onto adjoining land.
Following the same height and massing of the consented hotel, though with a shallower depth, ensuring that 75% of homes will be dual aspect.

The latest plan also foresees retention of a single storey adjoining structure maintaining consistency of the Greenhead Street frontage. New build facades will be finished in sandstone with fully glazed upper floors set back from the main façade.

The charity wrote: "The site at 25 Greenhead Street remains undeveloped despite previous planning permissions, due to the unsuitability of the existing building for alternative uses, the extensive costs of façade retention works relative full demolition and new build, and the listed building status as a restriction on the demolition of the existing building."

Subject to approvals work could begin by the summer for completion in late 2021.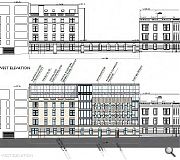 A contemporary new build will mirror the current tenement
Back to February 2020