Edinburgh pivots north with 'coastal city' creation
February 20 2020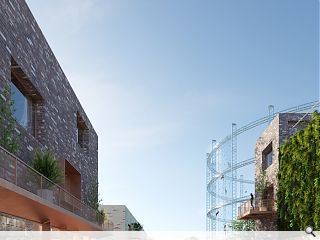 The City of Edinburgh Council and Collective Architecture have opened a public exhibition on their plans to develop Granton Waterfront into a new community of 4,000 properties lining active streets mixing homes, work and learning.
A strategic plan and development framework has been developed in partnership with Studio for New Realities, AECOM, Arup and LUC, encompassing some 250 hectares of greenfield and ex-industrial land situated on the shores of the Firth of Forth.
Setting out an overarching vision for this ambition to come to pass the team foresee the creation of a sustainable urban community by establishing a distinctive waterfront neighbourhood by enhancing the current coastline and improving transport links with the wider city.
Key to this approach will be the incorporation of surviving heritage assets such as a landmark gas holder which would serve as the centrepiece of an expanded Forthquarter Park, complementing a separate masterplan to establish a new marina.
In a statement, Collective Architecture wrote: "Granton's successful transformation holds the potential to reconnect the city to the water and to build on wider ongoing regeneration projects to transform Scotland's capital into a unique coastal city."
A drop-in event will open today between 16:00 and 19:00 at Edinburgh College, running through to the 6 March. This will provide an opportunity to view the latest proposals before they are presented to the council's planning committee next week.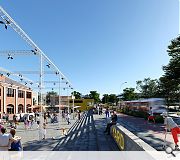 Existing assets will be augmented by infill development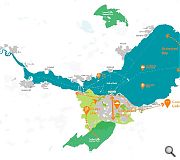 Granton Waterfront forms part of a broader strategy to push Edinburgh's centre of gravity north
The terraced topography of the shoreline will be utilised to integrate new development and maintain views
Back to February 2020