Moffat distillery cleared for whisky production
|
Send to friend
January 30 2020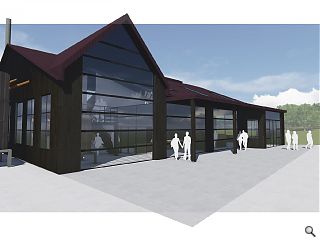 Dark Sky Spirits have obtained planning consent from Dumfries & Galloway Council to press ahead with a craft distillery and visitor centre at Old Carlisle Road, Moffat.
The parting of red tape should allow the facility to enter production next year when it is expected to produce around 30,000 litres of spirits per year.
In granting consent planning officers wrote: "Some representors have raised concerns over the quality of the design and the proposed finishes, but it is recognised that the applicant has used a restrained palette of proposed materials with the use of black timber and cladding walls and roof and grey aluminium windows."
Founder Nick Bullard said: "Even though it's small, this distillery will make a big difference to our town and our region. It will attract visitors, bring new jobs and boost retail and hospitality trade."
The distillery will include its visitor centre with buildings equipped with shutters and clad in dark stained timber and black cladding to offset concerns that the development could harm astronomy in the area.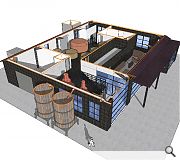 The as-yet unnamed distillery will also house a retail unit and tasting rooms
Back to January 2020