Cameron Toll screens cinema concept
January 8 2020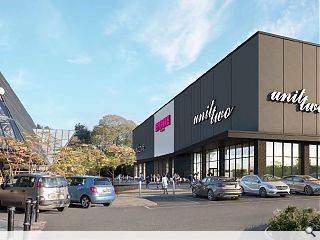 Edinburgh's Cameron Toll Shopping Centre is in line for significant expansion with the submission of plans for a new cinema and additional retail under a new masterplan for the site.
Lady Road Investment has appointed 3Dreid Architects for the scheme which would deliver a 10-screen multiplex and ground floor retail, detached from the body of the current centre by a new square.
Conceived as a single block with differentiated base and body the extension will activate a newly formed square with shops and canopies set within a brick plinth, with the bulk of the smooth render cinema resting above.
Explaining this architectural approach 3DReid wrote: "The building's form is dictated by the internal spaces, with a distinct monolithic mass which accommodates the auditoriums over a solid visual and physical base in brick, punctured with large format glazing to highlight the active spaces at ground floor."
An area of surface parking will be sacrificed for the project which seeks to enhance the public realm around the centre with new paving and planting.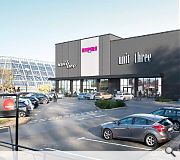 Subject to approval work could start on-site this summer for completion by Christmas 2021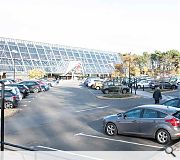 Three restaurants are planned for the attraction
Back to January 2020