Merry Christmas from Urban Realm
December 20 2019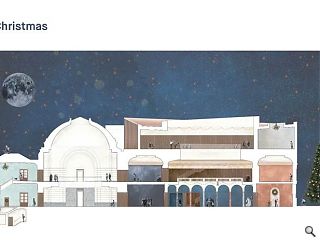 We wish all our readers every success in building a strong 2020 from robust foundations laid over the past 12 months.
As another year draws to a close we've collated some construction-themed seasons greetings that have brightened up our inbox.
Updates will be sporadic over the holiday period with normal service resumed from 6 January.
Have a great Christmas and New Year and we look forward to picking up where we left off next year at Urban Realm.
Main Image: A festive-themed cross section of Aberdeen Art Gallery & Museum by Hoskins Architects
Back to December 2019