Eco future for mining town
|
Send to friend
September 5 2008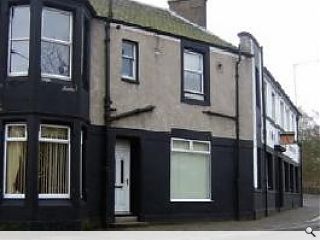 A vision for Scotland's first eco town at Cardenden has been submitted to Fife Council by Banks Developments and Turley Associates. The proposal aims to harness natural resources to realise the areas environmental, economic and recreational potential.
Promoted by Prime Minister Gordon Brown, these communities are intended to tackle Britain's growing housing shortage by creating new homes around existing villages with the social and physical infrastructure to accommodate them.
Eco towns are defined as communities of affordable, zero carbon homes. They are said to employ the highest environmental and architectural standards, promote social inclusion and healthy living with an integrated transport network.
The Cardenden site is located in a former mining community with extensive contaminated land. Topography will be utilised to minimise disruption to the wider landscape and to harness the local wind resources. The site enjoys easy access to Edinburgh, Dunfermline, Dundee and Perth.
A total of 5,000 homes of mixed type and tenure will be delivered of which approximately 1,250 will be affordable. These will be integrated with surrounding communities and centred upon a new town centre.
In addition to housing community facilities will be provided in the form of a school, social care, health, employment and a cemetery.
If political support can be secured construction at Cardenden will commence in 2009/10 and take at least 20 years to build to completion.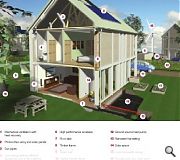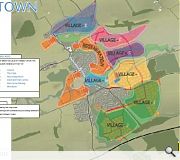 Back to September 2008