Harmeny School reveal winners of learning hub design competition
December 10 2019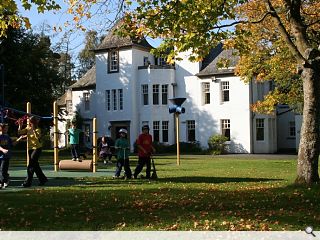 Loader Monteith Architects with Sarah Jane Storrie Architects have won out in a design competition to build a new learning hub and outdoor centre for Harmeny School in Balerno.
The two-stage procurement process was run by the RIAS and saw the architect team beat off four other challengers alongside their partners Harley Haddow and Principal CDM.
Matt Loader, director of Loader Monteith Architects, commented: "On reading the initial brief, we were incredibly moved by the work the school does to better children's lives. We had a clear idea at the outset about making a clearing in a glade and using the setting as a joyful and uplifting environment for the delivery of the school's programme. We can't wait to start work."
Sarah Jane Storrie added: "I am delighted to be collaborating with Loader Monteith and the wider team on a piece of architecture that will have such a positive impact on the invaluable work of Harmeny. I am excited to work with the school to explore how we can create calm, inspiring and practical spaces to enhance their highly experiential teaching model."
Harmeny School specialises in helping children who have suffered early years trauma and is expected to lodge a planning application for its expansion early next year.
Back to December 2019