Exhibition hails Laurieston as a regeneration role model
November 22 2019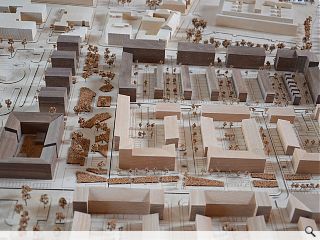 A £140m residential-led regeneration of Glasgow's Laurieston district has taken pride of place at the Royal Scottish Academy of Art & Architecture.
Led by Urban Union the inner-city renewal programme seeks to deliver hundreds of homes over a nine-year period, illustrated by a scale model built by Stallan-Brand Architects and Twa Dugs Design to communicate the full scale of the planned work to the public.
Paul Stallan, co-founder of Stallan Brand, said: "We have been involved in the Laurieston masterplan for close to ten years, and our aspiration throughout has been to promote urban housing that enables diversity, placemaking and design richness while engaging fully with the city."
Neil McKay managing director at Urban Union, added: "The scale of Laurieston Living, with hundreds of homes being built across several years and phases, is hard to comprehend. It's not until you see this fantastic model that you really get a sense of how big the development is and how many lives will continue to be transformed for the better by it."
The free exhibition will run at the RSA gallery at The Mound, Edinburgh, until 11 December.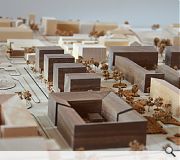 Detailed designs for the latest phase of the masterplan are currently being drawn up with McGinlay Bell.
Back to November 2019