Architecture Fringe double down on long-term goals with biennial model
|
Send to friend
November 11 2019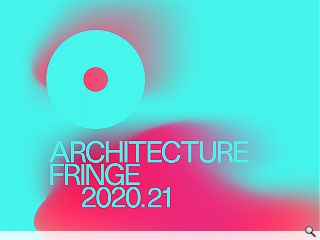 The Architecture Fringe, a volunteer-run programme championing greater engagement in architecture and design, has announced a switch from an annual to a biennial schedule in a bid to find a more sustainable footing.
First launched in 2016 the programme has run consecutively for the past four years, culminating with In Real Life in June - but will now not return until 2021.
The decision to lower the tempo comes amid acceptance that the movement needs to allow a period of transition as it reduces reliance on part-time volunteers in favour of full-time staff, together with recognition that many of its social, political and cultural goals require long-term commitment.
Andy Summers, co-founder and co-director of the festival, commented: "This year we realised that our current structure isn't the one that we need to enable the Architecture Fringe to go forward in a sustainable way. We need full-time team members, and this is something we are currently trying to bring about through dedicated structural support.
"We have so much more that we'd like to try and do with year-round activity which inspires agency and encourages change. We're excited for the opportunities that the new two-year model opens up."
An open call for entries to the Architecture Fringe 2021 will be made in spring 2020.
Back to November 2019