Capital values
|
Send to friend
September 3 2008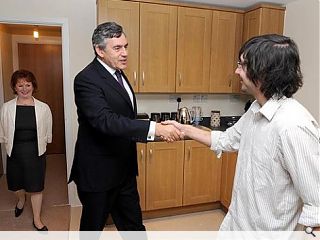 The Edinburgh Solicitors Property Centre (ESPC) have revealed that average house prices in Edinburgh have dropped 6.5%, the first decline in 37 years. This is set against a drop in property sales of as much as 60%. These figures arise from a comparison of August's figures this year with the same records last year.
The news emerged as the Prime Minister, Gordon Brown, announced a package of measures aimed at stimulating the ailing economy. Including the abolition of stamp duty for a year on homes valued up to £175,000.
Buyers now enjoy a strong position to negotiate prices downward according to Ron Smith, chief executive of ESPC, who said: "These figures show that those sellers who wish to secure a sale are now starting to accept the change in market conditions we have witnessed over the last number of months. As affordability continues to improve and with mortgage rates returning to the levels of August 2007, we should see an increase in activity toward the end of the year.
Back to September 2008