Fife Council agree to demolition of notorious Glenwood Centre in Glenrothes
November 1 2019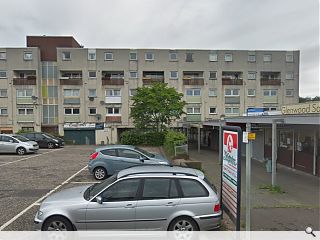 Fife Council has sealed the fate of the Glenwood Centre in Glenrothes after agreeing to demolish the town centre flats and retail units amid concern they are dragging down the image of the wider area.
The council's Assets, Property and Facilities Committee will now progress a compulsory purchase order for the building so that the site can be cleared for unspecified future regeneration.
Committee Convenor Cllr Craig Walker, restored: "We spent a long time talking to local people, to find out from them what they most wanted to see happen in their area. It became clear that most viewed the transformation of the Glenwood Centre as key to helping the area move on.
"We gave the community three regeneration options, and the clear view that came through was that people felt the Glenwood Centre had to go. The area is a combination of flats and shops, some are owned by the council but many others are owned privately. The committee heard today that the best, fairest and easiest way to deal with this is through CPOs, which will mean we can move on with any regeneration much faster."
A masterplan will now be prepared for the wider area, drawn up with the participation of the current community through a charette process.
Back to November 2019