Jordanhill Park takes shape
October 29 2019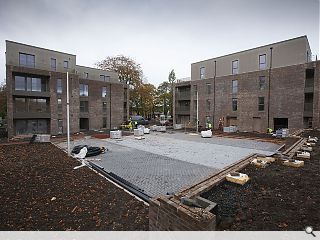 Dem-Master have completed demolition work at Glasgow's Jordanhill Campus as work to deliver a CALA Homes development on the west end site steps up a gear.
Painstaking site clearance has seen 19 separate buildings removed across the 31 acre site over the past year, including allowing the B listed David Stow building to be appreciated in full.
These buildings will be replaced by 400 new homes designed by 7N Architects by 2024, including new apartments within the refurbished David Stow building.
David Sutherland, project director at Jordanhill Park for CALA, said: "The removal of the Sir Henry Wood Building in particular was significant, as it has been a visible part of the Glasgow skyline for a number of decades."
Virtually 100% of materials retrieved from the clearance including brick, timber, metal and electrics have been repurposed for road projects and the biomass industry, as well as being re-used for the new development.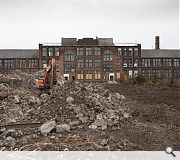 Site clearace has opened up new views of the historic David Stow building
Back to October 2019