Unesco under fire
Send to friend
* Required fields
|
Send to friend
September 1 2008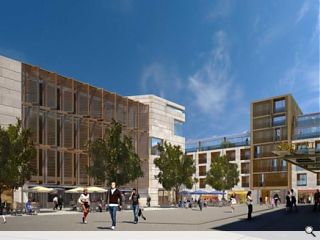 Architects have reacted with incredulity to reports that Unesco is calling for a moratorium on major development within Edinburgh, while an investigation into world heritage status is conducted.
This latest twist in the long running saga has provoked fury from architects across Scotland amidst claims the organisation is exerting undue pressure upon national policy and interfering with due process.
Leading architects have joined a chorus of anger. Richard Murphy denounced Unesco as a "conservation mafia" saying: "Some guy turns up who's never been to Edinburgh before and the first thing he says is he's worried about Caltongate, that it breaks the skyline. Well, that's the one thing that Caltongate doesn't do."
Adopting a different tack Alan Dunlop of gm+ad mocked the move, drawing comparison with Glasgow's recent Unesco City of Music award saying: "…any concerts by Midge Ure and the City of Music status will be in danger."
David Page of Page & Park also refuted the accusastions, albeit couched in diplomatic language: "[The scheme] is below the level of the adjacent high street, it nestles into the site. The planners were rigorous about the height profile."
Both Edinburgh City Council and Historic Scotland have afforded the project their blessing but final approval rests with the Scottish Government.
Back to September 2008