On the buses
|
Send to friend
September 1 2008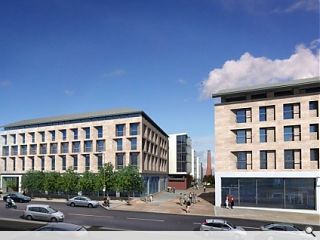 A derelict bus depot at Shrub Place, Edinburgh, is set to be transformed with new housing and retail in a £70million venture from Broadway Malyan and BL Developments.
Originally given the go-ahead by councillors in April 2006 the scheme has been quagmired in legal wrangling over tram contributions.
The scheme will provide 400 homes, predominantly of one and two bedrooms, a quarter earmarked for affordable housing.
Philip Myerscough, managing director of BL Developments, said: "Signing of the (legal agreements] has taken an inordinate amount of time. These things always take longer then you hope, and this is a major development, so inevitably has taken longer. But it's going to be fantastic for Leith Walk and the city."
Construction is to begin in early 2009 for completion in 2012.
Back to September 2008