£2.7m Doune Health Centre commences patient services
|
Send to friend
September 6 2019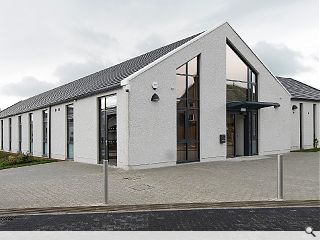 NHS Forth Valley have taken possession of a £2.7m healthcare facility in Doune following its handover by design and build contractor Hadden Group.
Designed to enable a growing local population to better access care services the centre replaces a smaller facility with one better equipped to meet the needs of an expanding population.
Gary Bushnell, chief executive, hub East Central Scotland, said: "Our team worked closely with NHS Forth Valley to manage the project from initial concept to successful completion, delivering a modern health facility designed specifically to meet the needs of the community it serves."
The new unit will provide support to patients with long-term health conditions such as diabetes, dementia and respiratory disease as well as providing advice on diet, exercise, medication and quitting smoking to the general population.
Accommodation for visiting outpatient services such as antenatal and child health clinics is also provided.
The new health centre was delivered by Anderson Bell Christie, Hawthorne Boyle & Waterman Group on behalf of Hub East Central & NHS Forth Valley.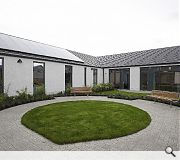 Patient rooms overlook a secluded landscaped courtyard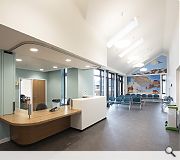 Patient services have been significantly extended and upgraded
Back to September 2019