Shettleston welcomes Glasgow's first Passivhaus homes
August 30 2019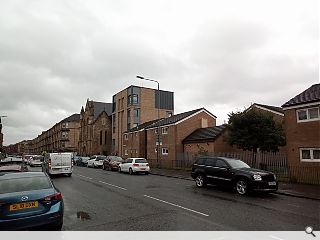 Shettleston Housing Association has taken possession of Glasgow's first and Scotland's tallest Passivhaus homes as part of a redevelopment of Carntyne Old Parish Church on Shettleston Road.
Cunningham House was conceived by Page\Park Architects with John Gilbert Architects as Passivhaus designer to delivers 19 homes for older people within a new build Passivhaus tower, connected to the converted church building via a fully glazed link corridor.
Councillor Susan Aitken, leader of Glasgow City Council, commented: "Cunningham House is without a doubt a landmark in how we build homes in Glasgow. These are the first properties in the city to use the Passivhaus design - a pioneering standard of house building used in parts of Europe and North America which require very little energy for heating and cooling.
"The extremely high construction standards will bring a host of benefits to residents, including lower fuel bills, improved air quality, a more comfortable living environment and reduced CO2 emissions. I have always said that climate and social justice should go hand in hand and by tackling climate change and fuel poverty, Passivhaus does just that."
Built to exacting standards of energy performance the new build element has been built on the site of the former church hall and accommodates five two-bedroom homes, each with high levels of thermal insulation, triple glazing and mechanical ventilation and heat recovery to fuel significant reductions in energy demand.
A modest cross in relief decorates the front façade in a subtle nod to its religious past.
Back to August 2019