Westhill Shopping Centre revamp signed off
August 15 2019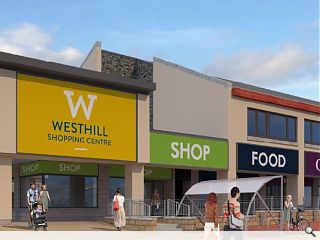 The Westhill Shopping Centre in Aberdeenshire is in line for a refresh with the submission of plans for a full refurbishment by St James's Place Property Unit Trust.
Identified as a town centre in the Aberdeenshire Local Development Plan work at Westhill will involve the removal of existing canopies along Old Skene Road and creation of new signage following the recent addition of extra floor space.
In an associated planning statement, the applicant wrote: "The proposals represent a further significant investment in the shopping centre following the recent works associated with the development of new retail floorspace.
"The Westhill Town Centre Development Brief prepared by the council in March 2015, whilst dated, refers to the centre requiring an upgrade, improving safety, creating an identity and improving landscaping, particularly of so-called 'dead areas'."
Back to August 2019