Bishopton prototype homes display 2020 vision
|
Send to friend
July 8 2019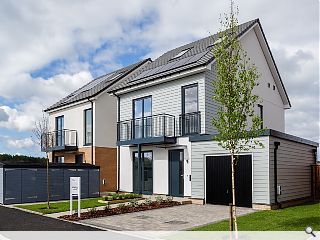 Taylor Wimpey has opened the doors to two prototype homes within their Dargavel Village development in Bishopton as part of an innovative construction trial.
Project 2020 has been devised by the housebuilder as a means of adapting to the changing needs of homeowners, including allowing people to adapt their homes to their own requirements. In addition, the twin properties also employ more efficient construction and insulation techniques.
This includes a flexible roof space which can readily be transformed into habitable space as well as larger format windows and the use of new materials.
Graeme Oswald, design & planning manager at Taylor Wimpey said: "These prototypes will prove invaluable in building Taylor Wimpey's future strategies and ensure the homes that are built for the next generation of customers exceed their expectations, suit their changing lifestyles and meet the highest environmental standards."
A design competition won by Open Studio Architects saw the housebuilder select the Infinite House design which marries high-performance insulation with renewable energy technology. Taylor Wimpey is now gauging customer reactions to these design decisions to see how they can be employed within its mainstream homes.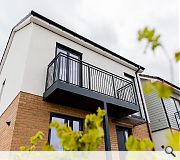 Taylor Wimpey is looking to roll out the principles established at Bishopton across its housing pipeline
Back to July 2019