Artificial surf park in Ratho wins over city planners
June 19 2019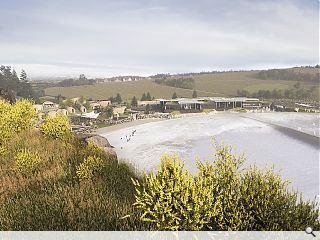 Wavegarden Scotland has secured planning consent from the City of Edinburgh Council to erect an artificial surf park, country park and associated infrastructure within Craigpark Quarry, near Ratho.
Official consent will allow work to get underway on the HarrisonStevens design in a matter of months to transform the site into a tourist attraction, with surfers expected to flock to the site from late spring 2021.
At the heart of the project is custom-engineered wave-making technology developed in Spain, enabling the customised swells to be generated on demand at the landlocked site.
Andy Hadden, the co-founder of Tartan Leisure, which is developing Wavegarden Scotland, said: "It will be a fantastic destination for locals and tourists alike and Wavegarden Scotland will offer an amazing opportunity to nurture surfing and sporting talent in this country. We already have some the world's best waves in Scotland and the scene is growing, with some great young talent coming through the ranks."
Located next door to the Edinburgh International Climbing Arena the two attractions will be conjoined by a footbridge over the Union Canal to form a unified outdoor adventure destination.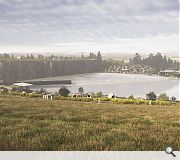 Holiday homes and other facilities will augment the surf park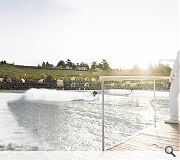 tartan Leisure say they will now move on-site within a matter of months
Back to June 2019