UK government urged to lift restrictions on overseas architects
|
Send to friend
May 29 2019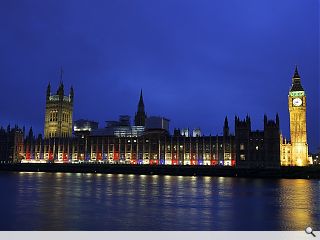 The UK government is facing calls to relax migration rules around the recruitment of overseas architects as part of measures aimed at addressing skills shortages in the labour market.
The Migration Advisory Committee (MAC) highlighted architecture among several professions for which demand currently outstrips supply, amid calls for the sector to be included on a Shortage Occupation List (SOL) which expedites the immigration of key workers from outside the European Economic Area.
At present only architects from Europe have the freedom to accept UK roles without the need for a visa but if the measure is adopted workers from throughout the world could benefit from relaxed entry requirements and reduced visa fees.
Only 20,700 highly skilled non-EEA migrants are permitted access each year with a threshold salary of £30,000 under the current rules, with priority given to SOL occupations. Last year this resulted in labour shortages in key areas after the cap was hit - cutting off professions not on the list.
Professor Alan Manning, MAC chairman, said: "Today's labour market is very different to the one we reviewed when the last SOL was published in 2013. That is why we have recommended expanding the SOL to cover a range of occupations in health, information and engineering fields."
If a job title is classified on the SOL list then employers face no requirement to offer the role to UK workers as well as lower visa fees and no requirement to meet the £35,800 salary threshold for settlement after five years.
Back to May 2019