Fruitmarket Gallery 'Open Out' vision tabled
May 15 2019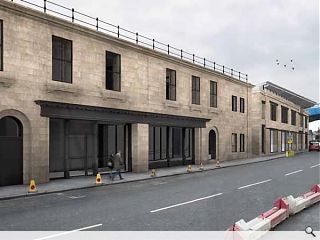 Reiach & Hall Architects have finalised their competition-winning proposals for the redevelopment of the Fruitamrket Gallery to accommodate its expansion into an adjoining fruit warehouse – latterly a nightclub.
Dubbed Open Out the plans entail a full renovation of the existing A-listed gallery while extending its footprint to accommodate additional gallery space and a learning suite to accommodate an influx of new artists, installations and performances in a 300sq/m double-height volume.
Proposed interventions include the reinstatement of a 1930s shopfront and windows together with the reclad of a single-storey link providing access between 36-39 and 45 Market Street, also ramped to improve visibility.
Reiach and Hall director Neil Gillespie, commented: "The new warehouse spaces are designed to enter into a critical and dynamic dialogue with the original galleries. As an ensemble, they offer artists, curators and audiences remarkable, contrasting and complementary spaces."
Removal of an upper floor will allow a slender steel frame, walls and ceilings to be fully exposed internally, accentuating the warehouse qualities of the Old Town venue.
The revamped gallery space is expected to open its doors in 2020.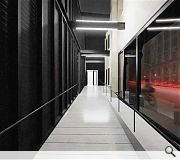 A ramped street-level link will connect both wings of the gallery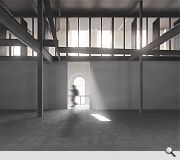 An additional 300sq/m of floorspace will be provided by the extension
Back to May 2019