5 star hotel tees off at Rutherford Castle
Send to friend
* Required fields
|
Send to friend
August 15 2008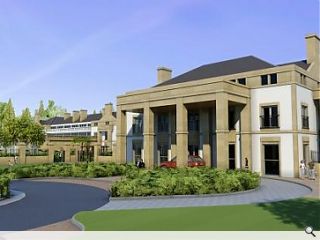 Manor Kingdom Estates and 3DReid Architects have announced plans to construct the first 5 star hotel in the Scottish Borders for hotel operator De Vere.
The £50 million hotel and conference facility, to be named Rutherford Castle, will occupy 18 acres of land at West Linton near Edinburgh and provide 150 bedrooms, a deluxe spa and leisure club, cafes, restaurant, a grand ballroom and spacious conference rooms.
Manor Kingdom hope to bestow a cache of kudos upon the estate sufficient to upgrade Rutherford Castle Golf Club to championship status, in a bid to attract PGA events.
Brian McCarthy, Operations Director of De Vere said: "We are delighted to have joined with Manor Kingdom Estates to deliver Rutherford Castle Hotel. We are really enthusiastic about acquiring a site in the South East of Scotland to compliment what we've already delivered in the West of Scotland, through Cameron House at Loch Lomond.
Ultimately our vision is that the hotel will act as a catalyst to improving the existing Rutherford Castle golf course to championship standard and ultimately attracting a PGA event to the area – as has been done at the De Vere Carrick Golf Course at Cameron House."
Manor Kingdom Estates are now liaising with local community representatives and working with the Council to provide the necessary detail that will allow a positive decision in 2008. If a positive is reached, development would commence in late 2008.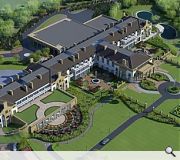 Back to August 2008