Edinburgh green lights Burdiehouse special school
March 7 2019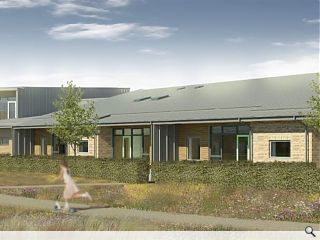 The City of Edinburgh Council are to proceed with a special primary school to provide additional support needs for 72 children.
Burdiehouse Primary has been designed in house by the authority to replace the current St Crispin's School and will include its own swimming pool and dedicated behavioural support team.
Operating as a community hub out of hours the school will sit under a wild flower roof with a raised ground floor designed to mitigate the likelihood of flooding on the at-risk site.
In their design statement the council's property and facilities management team wrote: "The building will be split into 4 distinct zones organized along the central circulatory axis - community hub to the centre of the plan, behavioral support, junior and senior teaching wings.

"The massing of the building gradually reduces in scale from the 2 storey community hub block down to the single storey teaching wings. The gym hall and swimming pool blocks are 1.5 storeys and will function as transitionary massing elements."

Proposed materials include a mix of facing brick, unfinished larch, zinc and glazed green brick slips.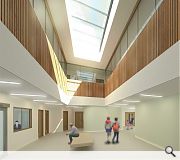 A circulation spine connects the main reception and communal space with classrooms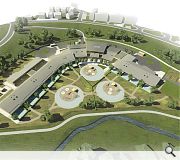 The surrounding flood plain will be remodelled to limit risk to thousand year events
Back to March 2019