£3.5m Galston town hall refurbishment wins approval
|
Send to friend
February 21 2019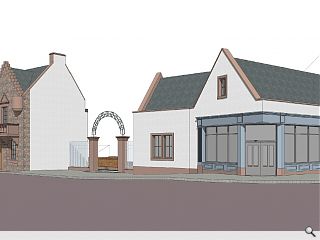 East Ayrshire Council has agreed funding for a £3.5m streetscape improvement project designed to breathe new life into the towns former Burgh Chambers through the creation of a new library and accessible facilities.
Part of a wider regeneration package for the conservation area the project will see the historic venue fully refurbished, alongside construction of a new heritage-style commercial outlet on the junction of Cross Street and Bridge Street, replacing a now demolished Co-op building.
Councillor Jim Roberts commented: "We've had great success building sympathetically designed shop units in Cumnock so it will be good to see the new Galston one taking shape. Having good pedestrian access and attractive landscaping around the buildings will all help to encourage people to use their town centre, bringing more footfall to surrounding businesses and boosting the local economy."
Since 2013 the Galston Conservation Area Regeneration Scheme has seen 743sq/m of vacant floorspace brought back into use and two buildings removed from the Buildings at Risk Register.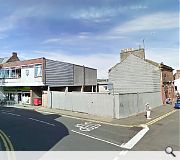 Severe structural flaws necessitated demolition of a former Co-op building
Back to February 2019