McTaggart Construction begin work on modern traveller site
February 7 2019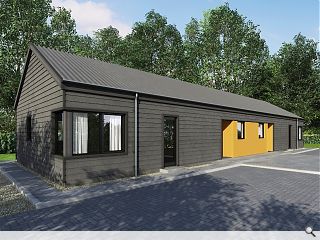 McTaggart Construction has commenced delivery of a modern travellers site in Girvan, encompassing seven chalet-style bungalows.
Budgeted at £1.54m the project is being funded by South Ayrshire Council and the Scottish government and will replace properties lost to storm damage three-years ago.
Councillor Philip Saxton, South Ayrshire's Council's Community Wellbeing Portfolio Holder said the project would make a big difference, "With work now underway the local traveling community can soon look forward to modern, affordable homes which are energy efficient and cheap to run."
Flood damage destroyed a prior traveler site in 2015, forcing occupants into temporary accommodation elsewhere on Troweir Road.
The new site is expected to complete by September.


Back to February 2019