Glasgow firm reveals plans for new HQ
December 12 2018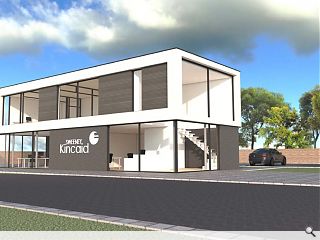 Thomson Hunter Architects and Sweeney Kincaid have filed plans for a new office pavilion at Carnegie Road, Glasgow, together with 51 parking spaces.
Open plan office space, a customer counter and video wall will be located at ground floor level with a conference room and breakout space situated on the first floor.
Set within an area of landscaping and semi-private breakout space the scheme will provide a modern environment for staff and clients.
Situated across from Hillington East station the building wills serve as a headquarters for the industrial auctioneering firm specialising in the sale of plant and machinery.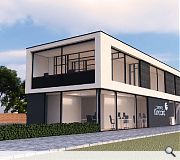 Full height glazing is included throughout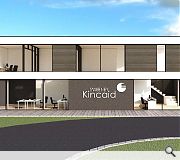 The modernist design is finished in render and timber cladding
Back to December 2018