KSLD see bright future with EFLA Consulting Engineering merger
November 20 2018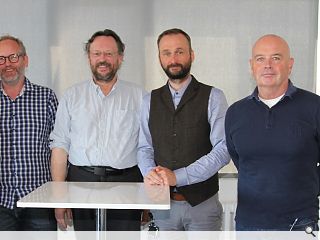 KSLD has confirmed its merger with EFLA Consulting Engineering to form the lighting design division of the Icelandic consultancy with immediate effect.
The tie-up will double the current size of KSLD and open up new markets throughout the Nordic region, as well as enabling further expansion across Europe and the Middle East where the practice already has an established presence.
In a statement KSLD wrote: "The two companies have been working together for some time and this merger allows the team to join forces, increasing the scale of practice and market access throughout the Nordic region. This allows us to take our lighting design capability to exciting new levels, uniting remarkably complementary design teams focused on creating leading-edge solutions in lighting design."
KSLD was founded in Edinburgh by Kevan Shaw in 1989 and Shaw will remain as design director for the expanded lighting design group, with Kristjan Kristjansson serving as international manager.
Back to November 2018