388 Leith Docks homes break ground at Ocean Terminal
November 19 2018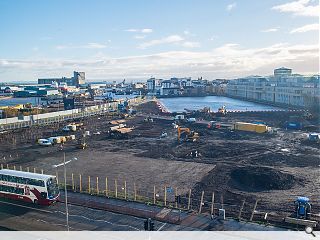 CALA Homes have commenced work on 388 new homes ranging from flats to townhouses and colony-style properties at Leith Waterfront opposite Ocean Terminal.
The brownfield development secured the unanimous backing of councillors despite being zoned for commercial use and will include 82 homes to be built and brought to market by a housing association with a further 15 properties delivered via the council's Golden Share model.
Prepared by EMA the scheme will include a square, green space and café fronting Victoria Dock and complemented by 11,500sq/m of flexible 'workspace units.
Craig Lynes, Land Director at CALA Homes (East), said: "This is a milestone moment for Leith's famous waterfront and will make a significant and tangible difference to the prosperity of the wider area.
"By responding to the demand for a range of high-quality homes, improved public realm and connectivity to the Shore from Ocean Terminal, the site represents a success story for the council's planning system. It has realised the potential of a brownfield site which has lain derelict for decades."
It is expected that the first show homes could be ready by summer 2019 with the first homes ready for occupation toward the end of that year.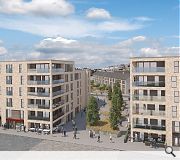 The first new residents could be moving in by the end of next year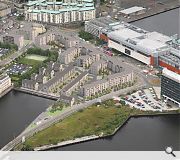 The masterplan calls for delivery of a variety of housing types
Back to November 2018