Clydebank ophthalmology unit eyes 2019 start
November 13 2018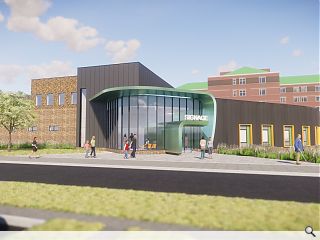 The Scottish government has lent its approval toward the outline business case for the construction of a new ophthalmology unit integrated with the existing Golden Jubilee National Hospital in Clydebank.
The £12m build has been designed by IBI Group and will be delivered by Kier Construction to provide a dedicated cataract surgery department alongside associated outpatient facilities.
June Rogers, director of operations for the Golden Jubilee Foundation, commented: "The Golden Jubilee Foundation is now working on a Full Business Case for our Ophthalmology unit with building work scheduled to start in early 2019."
Scheduled to open in 2020 the extension has been prioritised as a means to reduce waiting times and improve the patient experience.
Back to November 2018