Royal Botanic Garden Edinburgh to plant new roots
November 2 2018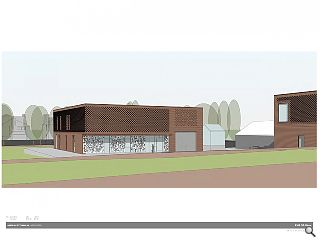 The Royal Botanic Garden Edinburgh (RGBE) is to embark on a major transformation of its famous glasshouses in order to improve its visitor experience, research and education.
Edinburgh Biomes will see existing glasshouses rebuilt and refurbished to safeguard plant collections, many of which are now extinct or endangered in their native habitats.
Simon Milne MBE, Regius Keeper of the RGBE said: "Our heritage Glasshouses need extensive restoration to save them for the nation. Our research Glasshouses, critical to the work we do in Scotland and around the world, are well beyond their lifespan and are already suffering during extreme weather. They will only survive a few more years without essential upgrades."
Smith Scott Mullan Associates have been commissioned to bring the project forward to planning which, if approved and subject to fundraising, would allow a staged build to be undertaken.
The first phase of any work would entail construction of a sustainable energy centre and plant health suite.
Smith Scott Mullan have previously been involved in the delivery of a new Alpine House for the research gardens.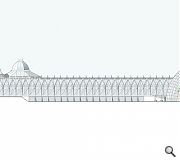 A new extension is proposed for the current glasshouse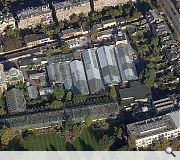 An aerial view of the current glasshouses
Back to November 2018