Revised Ardgowan Distillery proposals brought forward
October 17 2018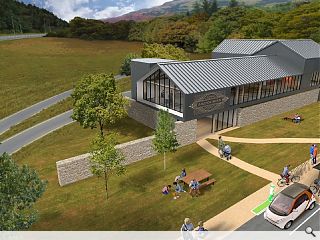 Ardgowan Distillery have tightened up their plans for a £12m whisky distillery at the Ardgowan Estate, Inverclyde, as part of an ongoing whisky renaissance.
The revised Ardgowan Distillery plans follow the approval of initial concepts back in March and include a planned visitor centre to be carved out of existing estate buildings as well as a shop, microbrewery and restaurant.
Distillery chief executive Martin McAdam, commented: "Our architects have worked closely with civil engineers Blyth & Blyth and process designers Briggs of Burton to create a striking distillery which fits well in the landscape and uses heat recovery and closed loop cooling to reduce energy use and water consumption, whilst the extensive use of glass means visitors will get a clear view of the bright airy interior."
The phased build will begin with the installation of two copper stills and six timber clad wash-backs, with a further two wash-backs proposed in a later phase.
Back to October 2018