Plans filed for St Andrews hotel & student accommodation
October 17 2018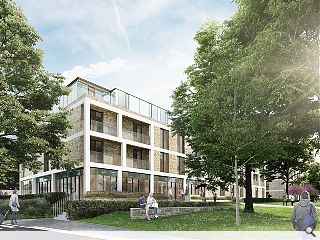 Robertson have filed plans for a 90-bed hotel and 100-bed student accommodation proposal in St Andrews, Fife, set within 3,500sq/m of public parkland.
The £23m Abbey Park development has been prepared by planning and design consultancy Barton Willmore to cater for burgeoning growth in the university town.
Stuart Bishop, architecture director at Barton Willmore, said: "The proposal has been designed to provide a distinctive mixed-use development in an elegant, responsive and contemporary style, forming a backdrop to a new park set at the heart of the St Leonards area."
Katherine Mackintosh, managing director at Robertson Property, added: "The proposals has been developed following feedback from community consultations we held in October 2017 and June 2018 which have influenced the design and created the opportunity to move the buildings north and create a new green space at the heart of the development."
Robertson intend to proceed with the project in summer 2019 with a view to ensuring all elements are fully operational by autumn 2020.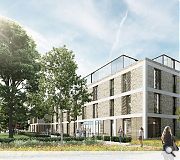 Plans have been refined following consultation with the community
Back to October 2018