Aberdeen care centre builds homely presence
October 15 2018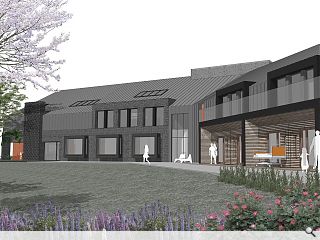 Charlie House are championing plans for a palliative care centre in Aberdeen dedicated to supporting children with disabilities across the north east.
The charitable care provider has commissioned Cumming & Co with Optimised Environments to design a purpose-built facility that includes functional spaces for children and their families within a homely, inspiring and welcoming environment.
Earmarked for an undeveloped plot within the grounds of Woodend Hospital the development will employ brick to pick up on the heaviness of surrounding granite buildings.
In a statement Cumming & Co wrote: "This design attempts to fuse together ideas of building a domestic home with public presence without negative institutional associations.
"Modest mass of brick has domestic approachable scale with flashes of civic importance such as the entrance tower where the building will have a unique character to distinguish it from surrounding buildings."
Taking the form of two wings connected by a central tower the care centre will be finished in Western Red Cedar cladding, zinc, grey brick and metal mesh.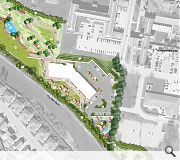 Optimised Environments will carry out landscaping work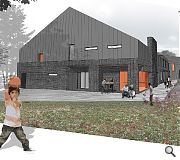 The two storey care centre adopts a domestic scale
Back to October 2018