Skye cultural centre to strengthen Gaelic heritage
|
Send to friend
July 19 2018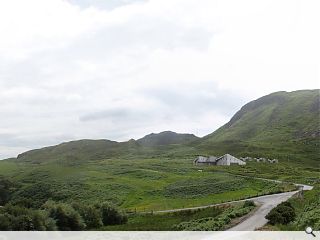 A new community and heritage centre for the Isle of Skye is on the cards with the emergence of plans by Rural Design Architects for the north of the island at Flodigarry.
A one-hectare site of rough grazing has been identified for the centre on an elevated plot at the foot of the Quirang and will play host to a variety of language, arts and heritage initiatives.
Conceived by Urras Baile Fhlòdaigearraidh the facility wills serve both tourists and locals and is intended to strengthen Gaelic culture in the area by providing an outlet for language, music and dance.
Formed from weathered timber and sheet metal the centre has been conceived to create a distinctive silhouette amidst surrounding rocky escarpments.
In a statement the architects wrote: "The building will be unique and contemporary in appearance, consisting of three main elongated volumes of different proportions lying slightly off perpendicular to the road frontage and elevated relative to it."

Ten accommodation pods will also be built to provide temporary accommodation for people attending language classes and other events from further afield.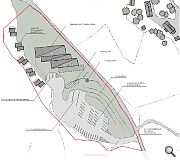 A coach and car park will be built to the south of an existing cairn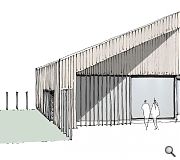 Diagonal roof ridges bisect the rectangular floor plan
Back to July 2018