GIA back the Mack with live-build cardboard competition
July 16 2018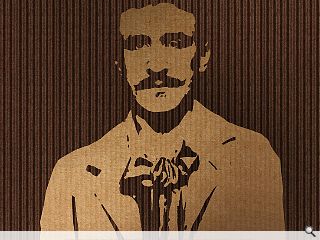 The Glasgow Institute of Architects is throwing its weight behind a full rebuild of the Glasgow School of Art's Mackintosh building with the launch of a live-build competition.
Scheduled to mark the 150th anniversary of Charles Rennie Mackintosh the brief will see the Billiard Room at 'Mackintosh at the Willow' on Sauchiehall Street play host to a cardboard installation built over the course of a single weekend from 14-16th September.
Open to the public a key requirement of the brief will be how the general public interact with and experience the cardboard structure.
The chosen design will be subject to a free competition open to all UK-based architects, designers, artists, sculptors and furniture-makers, as well as students under the age of 30, the competition aims to deliver an installation which enhances the architectural quality of the space.
The winning entrant will also receive a £1,000 prize for their trouble with smaller cash prizes of £250 and £100 offered as an incentive for second and third placed entrants.
Back to July 2018