Revised Western Harbour masterplan prioritises mid-market rent homes
June 27 2018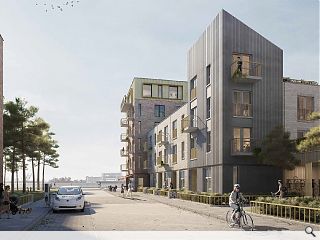 Forth Ports and The City of Edinburgh Council have held a public exhibition showcasing their plans to build new homes for mid-market rent at Western Harbour.
Proposals call for a waterside community incorporating a new park, primary school and amenity spaces behind a waterfront promenade, with an emphasis on pedestrians and cyclists over cars.
Blocks will be built above a raised garden deck to conceal off-street parking and provide amenity for ground floor duplexes, with subtle chamfers to break up the massing and improve views out and light in.

Designed by 7N Architects and RankinFraser landscape architects the evolving proposals will be subject to further development work prior to submission of a revised design framework.
Construction isn't expected to begin until late 2019 subject to consents being obtained early that year. All being well the new homes will be released for occupation through 2020/21.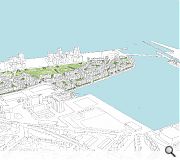 Previous mid-market rent developments in the area have proven to be significantly oversubscribed
Back to June 2018