£500m Edinburgh Marina development ups affordable housing quotient
June 6 2018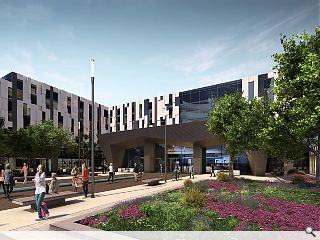 Backers of a £500m vision for a new marina at Edinburgh Waterfront are stepping up their efforts to realise the vision with a pledge to increase the number of full-time jobs on offer from 300 to 400 and up the proportion of affordable homes to 26%.
An economic and social case is being built ahead of actual construction work to pave the way for phase one of the giant scheme, which includes the marina itself as well as an adjacent hotel, to designs by Wilson + Gunn.
Dan Hughes, chief operating officer of Camper & Nicholsons Marinas, said: "There is no doubt that the marina brings economic benefits to the area, not only through direct employment, but also in the spin-off / secondary employment which will blossom; we have seen it happen many times before.

"The marina staff will be 100% focussed on providing a professional and customer focussed service. It is our intention to select only local candidates and train them in some of our existing marina locations, to give them a flavour of what we do best and how we deliver the expected levels of service to the yachtsmen."
Edinburgh Marina
is a 60-acre development along the Firth of Forth comprising 1,800 homes, a 340-berth marina, a 186-bed spa hotel and 18,500sq/m retail, leisure and commercial space.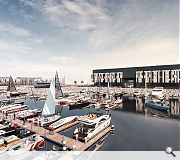 A hotel operator new to the Edinburgh market is said to have been lined up as tenant
Back to June 2018