Architecture Fringe 2018 poised for launch
|
Send to friend
June 4 2018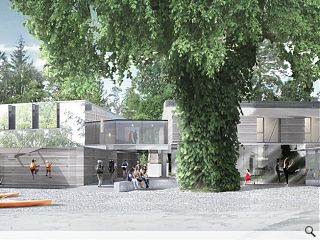 The Architecture Fringe
, an annual independent arts programme, is to return for a third year with its most diverse events programme yet, with over seventy individual projects ranging in scale from the work of individual students through to established practices.
Conceived to help further change across architecture and the built environment the groundswell movement has grown in both size and reach since it was first introduced back in 2016.
This year's programme will be themed on issues pertaining to community ownership, student writing, women in architecture and a focus on those left behind by design.
Architecture Fringe co-producer Andy Summers said: "Under this year's Common/Senses provocation a number of themes have emerged which include provocative events on community land use and ownership; exclusion and questions of who is missing within architectural discussions; and women in architecture – in terms of representation, visibility and acknowledgement, and also physically in relation to the often-masculine civic context of our towns and cities."
Architecture Fringe 2018 will take place between 8-24 June.
Back to June 2018