UWS commence fit-out at £110m Hamilton campus
May 18 2018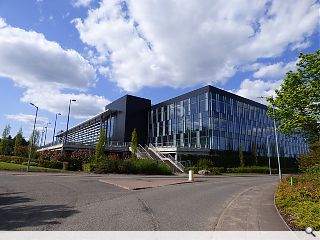 The interior fit-out for the
University of the West of Scotland's EcoCampus
, is now underway at Hamilton International Technology Park.
Delivered by South Lanarkshire Council and Mosaic Architecture the out of town campus draws together laboratories, classrooms and social spaces as well as sports facilities and a student union.
Furniture specialists Alpha Scotland have joined this team, tasked with furnishing the library, learning and break out spaces within this campus, aiming to give students a helping hand in their studies by creating a more inspiring learning environment.
Graham Black, UWS project director added: "Our new Lanarkshire Campus gives us the opportunity to offer fresh, contemporary interiors and products that are conducive to thinking, study and the exchange of information and ideas."
Practical completion of the new campus is expected by August 2018.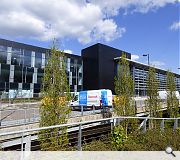 An elevated front entrance space sits above undercroft parking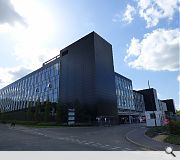 The university is relocating from its existing town centre premises on Almada Street
Back to May 2018