Inverness office conversion spree continues with apart-hotel proposal
|
Send to friend
May 9 2018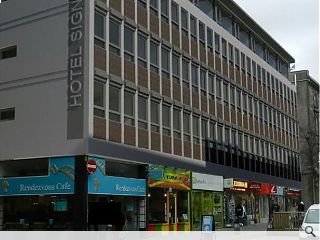 Colin Armstrong Architects have submitted plans for their second Inverness office conversion in as many months with redevelopment of
8-14 Church Street to form an apart-hotel
on behalf of Glen Mhor Hotel.
Submitted plans call for conversion of outdated office space to form new accommodation with a flat roof glazed recessed extension and an enhanced street frontage, a similar approach to that adopted for its
neighbour at 21-23 Church Street
.
Outlining their latest plan the architects wrote: "The zoning of the building to form a hotel is relatively straightforward as the existing building lends itself well to the conversion. It already has the existing public glazed areas which address the street frontage. The open plan floors and plentiful windows give great flexibility to the upper floor space allowing options to be explored in terms of elevation treatment.
"The sturdy concrete structure of the existing building allows the opportunity for further development of the roof space. Carefully positioned to step back from the street this allows the introduction of additional accommodation whilst being respectful of existing massing relative to adjacent building."
Existing concrete and render panels will be retained with a new build extension finished in glass and Rockpanel.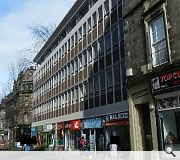 A concrete frame lends itself to conversion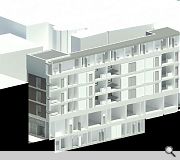 Much of the fabric of the building will remain untouched
Back to May 2018