Forth Replacement Crossing bridges another hurdle
|
Send to friend
July 24 2008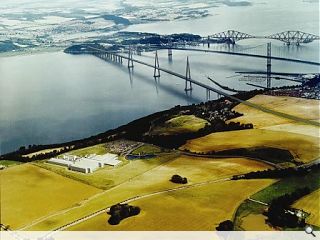 Preparatory work for the Forth Replacement Crossing has leapt from drawing boards and into the estuary. This follows the appointment of Glover Site Investigations Ltd to ascertain ground conditions beneath the sea bed and shoreline. This work will inform any decision relating to the location and type of foundation used.
Lawrence Shackman of Transport Scotland said:"A significant amount of work is taking place at the moment in the vicinity of the crossing to glean vital information which will feed into the design of the bridge and its approach roads."
A new bridge is required due to increasing stresses being placed upon the existing crossing by road users, climate and weather. It is anticipated that the cable stayed bridge will enter service from 2012.
Back to July 2008