Trio of landscapes land £5.6m lottery windfall
|
Send to friend
March 20 2018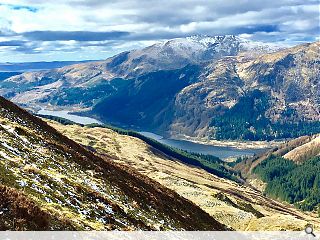 Three large-scale landscapes have been earmarked for £5.6m of investment by the National Lottery as part of measures to bolster biodiversity across 700sq/km of countryside.
The North Isles in Orkney, Callander's Pass at Loch Lomond & The Trossachs National Park and the River Garnock in North Ayrshire will benefit from the scheme, which includes funding for 60 individual conservation projects.
In addition the money will be used to encourage young people to stay and work in Orkney with new heritage trails and interpretation to encourage more visitors to explore one of Britain's most remote landscapes.
Lucy Casot, head of the Heritage Lottery Fund in Scotland, said: "Our species and habitats are under constant threat, yet they make a massive contribution to our economy. The enormous pressures upon them mean that we have to approach landscape restoration and conservation on a bigger scale than ever before."
Elsewhere Callander will be marketed as the 'Outdoor Capital' of Loch Lomond while wetland and wild flower meadows on the Garnock flood plain will be nurtured with the historic tug boat MV Garnock transformed into a makeshift viewing platform.
Back to March 2018