Final form of new Madras College revealed
February 16 2018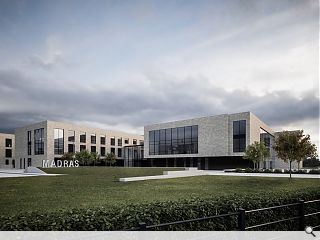 AHR have
lodged plans for a new Madras College
in the Langlands area of St Andrews, ending years of debate over the final location for the £50m unified campus.
Madras College
presently operates from three sites scattered around the town, sparking a long-held desire to unite staff and 1,450 students under one roof while bidding farewell to its historic home on South Street.
Taking its design cue from the original 1833 building the Langlands school will carrying over three key features from the old school; a 'quad', lawn and courtyard. Finished in light textured brick.
In their design and access statement AHR wrote: "The signature material is the light coloured textured brick to the teaching facades, with linear elements emphasised by the rotation of brick coursing. These light coloured brick facades will be complemented by contrasting pockets of glazing framed in dark aluminium."
New elements will include a spacious library overlooking the main entrance as well as a triple height dining hall and feature staircase. Situated adjacent to University of St Andrews playing fields the Langlands location offers potential for a combined sports and community facility.
In an effort to establish a continuation of history prominent internal facades will be given over to the display of art, including historic pieces currently on display at South Street.
Having alighted on land on the north western outskirts of town Fife Council will now pursue the new school with a view to receiving a first intake of students by the 2020/21 academic year.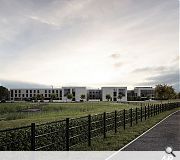 Plans for a new school were first floated as far back as 2013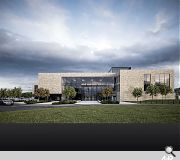 Subject to approval the new school could be up and running by 2020/21
Back to February 2018