Novel Greenock food & drink incubator wins consent
February 9 2018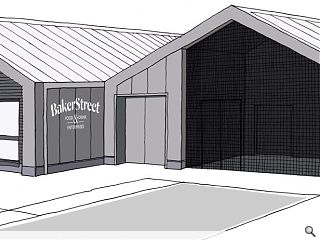 Riverside Inverclyde Property Holdings have secured consent to progress a novel food and drink incubator in Greenock.
Plans for Baker Street Food & Drink Enterprises have been prepared by Assist Design as part of a £3.5m regeneration project for recently cleared land at the corner of Baker Street and Drumfrochar Road.
A road realignment will allow six manufacturing units of up to 95sq/m to be built, aimed at incubating small to medium sized food and drinks businesses through the offer of shared office space, storage, research facilities and a board room.
Riverside Inverclyde will further incentivize tenants with the offer of potential match funding support for machinery and equipment.
Work is expected to get underway in the summer for completion by early 2019.
Back to February 2018