Architect calls for £20bn 'Celtic Connection' road & rail bridge
January 22 2018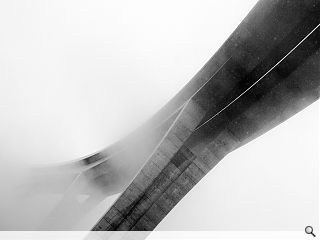 Architect Alan Dunlop is seeking to improve connections between Scotland and Ireland by proposing an audacious £15-20bn combined road and rail bridge spanning The North Channel of the Irish Sea.
Inspired by Boris Johnson's throwaway remark about a possible UK-France bridge crossing the English Channel, Dunlop advocates a direct crossing between Portpatrick and Bangor or Larne, although he concedes this would present significant technical, geological and environmental challenges – not least an estimated bill of up to £20bn.
Mindful of the engineering challenges which must also be hurdled, the largest of which being a 300m deep depression known as Beaufort's Dyke, Dunlop believes a combined sea and suspension bridge would have the best chance of success, with sections spanning the deepest waters floating in the manner of an oil rig.
Writing for The National Dunlop wrote: "It would seem to me that there has been much political talk of all stripes coming out of Westminster of the need to re-balance the UK economy and particularly an express aim of building a 'Northern Powerhouse', by northern of course, they mean boosting Manchester, Liverpool and Sheffield etc. To propose a bridge between Scotland and Ireland would in fact be a big step in actually creating a 'Celtic Powerhouse' and give politicians the opportunity to invest in the infrastructure of the true north."
Dunlop told Urban Realm his proposal was a 'serious, considered response' to press speculation surrounding potential infrastructure investment.

Photo by Xenja Santarelli
Back to January 2018