Wait is over for Govanhill bus depot as affordable housing springs into view
|
Send to friend
January 12 2018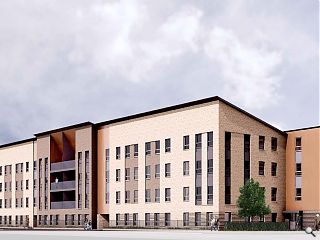 Mast Architects are proposing to build
186 affordable homes
, including tenements and terrace houses, spread across four blocks of flats situated off Butterbiggins Road in Glasgow's Govanhill on behalf of The Link Group and Park Lane.
Characterised by mono-pitch and butterfly roofs the architects have stressed a 'unified' vision for the former bus depot which employs feature brick detailing and elements of metallic cladding to define close entrances, balconies and recesses as well as pierce the monotony.
Giving voice to their approach Mast observed: "A defining characteristic of the tenements in Govanhill is the separation of the ground floor from the upper floors. This feature has been incorporated within the blocks by using corbelled brick detailing that is unique to the ground floor and provides a robust base to the building.
"To mimic the tenement features, the upper floors then have a separate set of detailing characteristics in contrast to the ground floor."
This approach is taken a step further by aligning windows across floors to create linear repeating elements.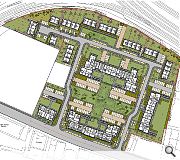 A tree-lined loop road will provide access to properties deeper within the plan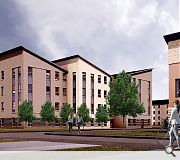 Mast have employed a unified materials and design language across the sprawling site
Back to January 2018