Architecture Fringe make open call for 2018 programme
|
Send to friend
January 10 2018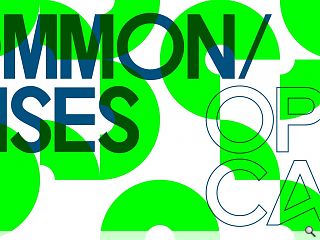 Architecture Fringe are rekindling their alternative events programme with a
call for submissions to its 2018 open programme
, which will explore architecture and its social impact under the broader theme of 'common sense'.
Common / Senses is the third iteration of the umbrella grouping with submissions invited which explore shared experiences, everyday life and communal ownership alongside sensory perception, empathy and appreciation.
Together this programme seeks to explore 'what sound practical judgement independent of specialised knowledge or training can contribute to the culture of architecture'.
Architecture Fringe co-producer and founder of Baxendale studio, Lee Ivett, commented: "From the scale of the finger tips to the human experience of the city this year's theme of Common/Senses looks critically and creatively at the common values that need to exist between those who conceive and deliver architecture and those that have to experience it.
"How people experience architecture is absolutely critical to our investigations for this year's theme and we encourage contributors to think about people's sensory perception of architecture and physical / non- physical environments and what architecture actually means to people at its most visceral."
This year's event programme will comprise a mix of exhibitions, screenings and walks undertaken between 8 and 24 of June. All content submissions must be submitted no later than noon on 9 April.
Back to January 2018